You know, I listened to the Cure for a very long time. I loved, still love, the Cure. Especially their early 80s material before Robert Smith broke them up and did "The Love Cats" and his other poppy songs. Don't get me wrong, it's great stuff, but how do you go from a song like "Cold" from their Pornography album, to "The Love Cats"?
Anyway, the I love the Cure's early era the best, and so I went on a path of discovery to find out other bands that had that sound. There were a few that I found, like Siouxsie & The Banshees and Joy Division/early New Order being very close matches, Bauhaus being ok, and a few other more obscure bands like And Also the Trees.
What is painfully obvious to me in hindsight, however, is that I missed one of the biggest bands to come out of that same scene. I totally missed out on the Cocteau Twins. Their sound, before their bassist Will Heggie left the band in 1983, was very similar to what the Cure were doing. The heavy repetetive bass guitar, the shimmery effects laden guitar, and the off-the-charts singing were all very much in the same genre.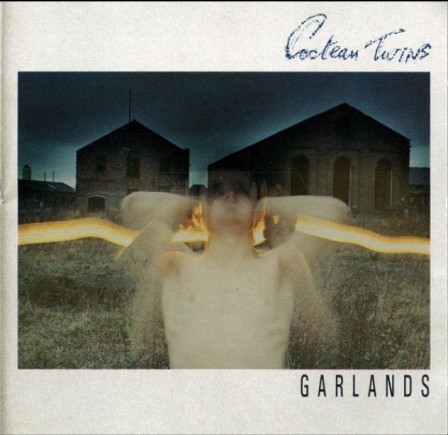 What sets the Cocteau Twins apart from the other bands, actually the main thing that separates them all apart, is the singing. (Now that I think about it, if you were to remove Robert Smith, Siouxsie Sioux, or Ian Curtis from their respective bands, would anyone be able to tell them apart?)
Elizabeth Fraser has undoubtedly one of the most unique vocals in the history of rock and roll. You can say this for sure, ain't no one else sing like her. About the closest comparison anyone could make would be to Siouxsie Sioux, and even then Siouxsie would sound like Siouxsie Sioux, not Elizabeth Fraser.
Just like the rest of the bands, I can only handle about an hour of their music before I want to go jump off a bridge, but it is certainly an interesting hour.
A quick peek through the live video archives on YouTube provides you with an abundance of material to listen to and watch. You'll notice that the live stuff is much more raw than their ethereal dream pop of some of their recordings. You'll also notice the drummer… gotcha. NO DRUMMER! Ha! I can't bring to mind even one rock band of any era that routinely played without a live drummer. It leads me to wonder who it was that played for their sample loops.
It's interesting stuff. I highly recommend that you check them out.