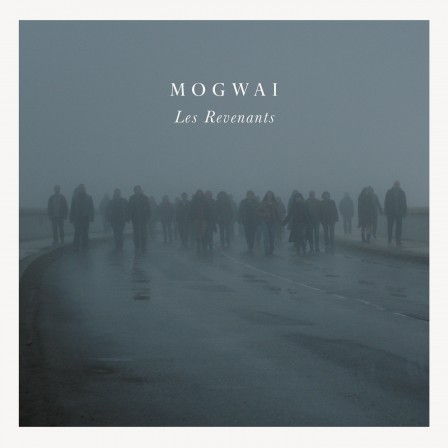 Mogwai sounds like Mogwai, and this latest release is simply a re-statement of why Mogwai is awesome and where post-rock went wrong.
Mogwai's latest effort, the soundtrack to the French television show Les Revenants, is much different than their last full length release Hardcore Will Never Die, But You Will. But unlike what a lot of reviews have stated, it's not really too far off of the mark of some of the work they've released in the past. The ambient "piano in a cave" sound isn't new to Les Revenants, as evidenced by Radar Maker (from 1997's Young Team), Oh! How The Dogs Stand Up (Come On Die Young), or even as recently as Get to France (from 2011's Earth Division EP).
Seeing them demonstrate their legendarily bombastic show at the Showbox in Seattle was one of the greatest concerts I've ever been to, but my favorite Mogwai album is their subdued Come On Die Young from 1999. Mogwai has put out a lot of cool music over the past decade, not all of it rattle-your-fillings heavy metal dirges.
This is a perfect example of where post-rock went wrong. Name me the biggest names in post-rock (as it is played now), and I'll show you a handful of bands who wish they were Godspeed You! Black Emperor. As good as GY!BE is/was, it was a mistake, albeit an honest one and certainly not their fault, for their particular brand of instrumental post-modern rock to be the most imitated. If the myriad post-rock bands around the world could show the versatility of Mogwai, the willingness to not pigeonhole themselves, the entire genre would be better off for it.
Their new soundtrack album sounds exactly like Mogwai, which is fantastic.