While I'm on a roll, I'll also let you know that I'm not disappointed by the new Death Cab album, despite that they employ many of the same techniques in their new album that Bon Iver does.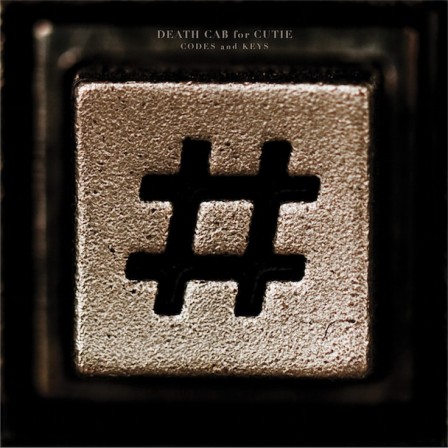 There is a lot of reverb on the new album, and Ben Gibbard's voice is pushed to the back quite significantly compared to their other releases. Codes and Keys is fairly heavily produced and mellow, despite the fact that the last we'd heard from Death Cab was the rocker "Meet Me on the Equinox" single from that stupid vampire movie.
And this is not a bad thing.
Gibbard somehow seems to fit singing about relationships with heavy production much better than most singer/songwriters, after all, this is the same singer who went completely digital for the Postal Service. Codes and Keys isn't Give Up, and it's not heavily techno or anything, but that final spit shine production on Gibbard's voice and on the album benefit Death Cab's music far more than it hurts.
Their last major release, the Open Doors EP, was very dry and the recording of Ben Gibbard suffered. It exposed the weaknesses in Gibbard's songs, which weren't particularly strong, and expected his voice to carry the album, which I don't think he was up to.
Codes and Keys, however, let's Gibbard sit back into the music and let it wash over him and the listener, absorbing you into the music and helping you along in the musical journey.
It's not Plans or Transatlanticism, it's not Give Up, but it's good.